Detailed Product Description
● Safety factor: 5:1
● Surface impedance: <1011Ω
● Dimension: 90cm*90cm*100cm or customized
● Size: 90CM/90CM/100CM or customized
● Material: Polypropylene
● Color: White With Black or customized
● Material: 100% virgin polypropylene, 5OZ to 7OZsoft proofingyes, with double-sided filler cord
● Perimeter belt: None or customized
● Supply Ability: 100000/PCS
● Minimum Order Quantity: 10000 Piece
● Lead time: 25days for 1 x 20′ FCL;45days for 1 x 40'FCL
● Application: Packaging dangerous goods of chemical medical and other industries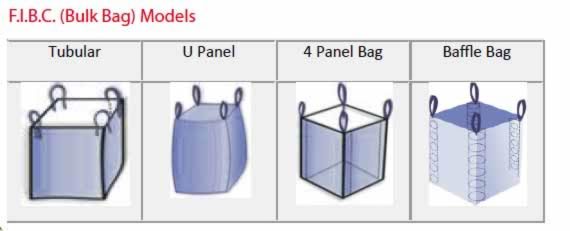 Some bulk materials can create static electricity during filling and discharging which may cause an electrostatic discharge in the bag or on the surface. If there is flammable dust or gas in the atmosphere during the filling and discharging process, it may cause a serious fire or an explosion. To prevent such a danger, conductive (antistatic) FIBCs are the ideal packaging.

Antistatic Jumbo Bags fabrics have a variety of requirements so that their antistatic and static dissipative properties can minimize risks from incendiary sparks and propagating brush charges without needing a connection to the ground.
Antistatic Jumbo Bags also operate safely in the presence of combustible dust with MIE ≤3mJ. However, they are not typically recommended if there is a likelihood that the bag's surface could become contaminated or splashed by conductive materials.
Working principle: Masterbatch is added into knit silks of anti-static electricity bag when making a film on the cloth of bag body can also be added with anti-static electricity masterbatch. The container bag made from this material has a good anti-static electricity capacity.
It can effectively wipe out static electricity generated in filling and unloading materials prevent combustion and explosion and other dangerous conditions are mainly used for packaging dangerous goods of chemical, medical and other industries.
Leakage-proof suture lines can be added where the future is on the body of the bag, leakage proof layer (PE internal pocket) can also be on the surface inside the body of the bag to achieve the goal of leakage proof. It can also be used for filling powdery and thick materials.