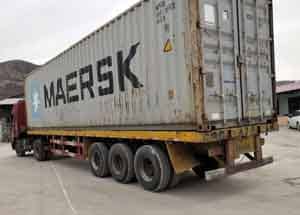 In mid-October 2019, our foreign trade experts from Singapore consult with 1 ton of bulk bags and quickly confirm the order with customized samples.
After factory design and production, the sample was shipped to Singapore in November.
upon arrival at the customer's company, the customer is very satisfied with our production process and production speed.
Our FIBC bulk bags have been proven to outperform bulk bags in general. Customers quickly determine the order, and now the factory is in the midst of intense production.
We are also glad to have a quality customer.
Contact us to learn more about the benefits of a ton of bags
Please contact our friendly, knowledgeable sales representatives for more information. Please provide us with information about 1-ton bulk bag and in many ways, it can benefit your business.