80700 Double Needle FIBC Bag Sewing Machine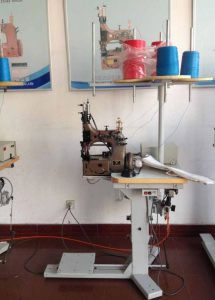 YT80700 Two Needle Independent Row, Double Locked Chainstith Machine
Features:
Used To Sew Up The Braided Bag Outside PP
This Sewing Machine Combines The Chain Type Thread Mark With Wrapping Up The Sideline Mark. It Adopts Pairs Machine Needle, Gives The Material On Having Level Charge In Organization, Level Station Board, Four Lines Safety Line Mark. Suitable For Sewing Up The Braided Bags Outside The Polypro Pylene Bigger In Thickness.
seam specification

(401.401)

SSa-2

Maximum speed

1400

rpm

Net weight

52kg

Stitch range

6-12

mm

Feed

Feeding up and down

Need type and size

UY9853G

430

Sewing capacity

22

mm

Electric motor power

550

w

Diameter of hand wheel pully

150

mm

needle distance

7.2

mm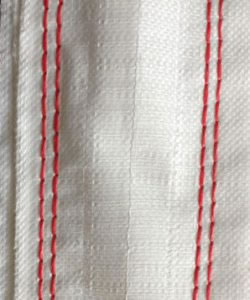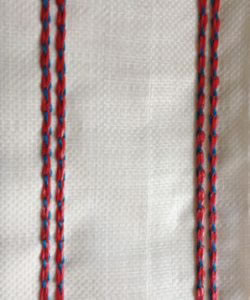 GK35-1 Double-Thread Container Bag Making Machine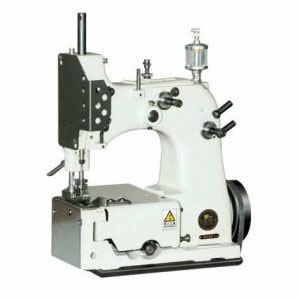 Details
◇ For Making Bags,
◇ One-Needle Double-Thread
◇ Multinomial Technical Improvement
◇ Adjust Pressure By Means Of Presser Foot Plate Spring
◇ Mechanical Thread Chain Cutter
◇ Finest Quality In Sewing and Operating
Spesifikasies
Max

.

Speed

1900

rpm

Working Speed

1600

rpm

Thickness Of Material

15

mm

Thread Chain Cutter

Manual Operated

Stitch Range

9-15

mm

Needle

UOX1975-280 UOX1970-400

Thread

Terylene/Plastic Thread

Stitch Type

401

Net Weight

27kg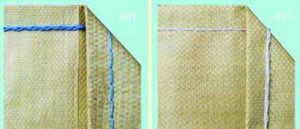 GN20 -Thread Edging Machine For Bags-Making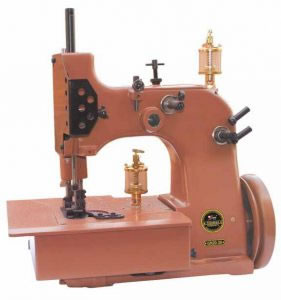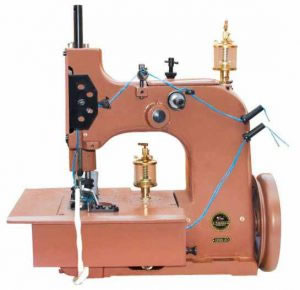 Details
GN20-2 Type 2-Thread Edging Machine For Bags-Making Is Suitable For Sewing Up Different Kind Of Woven Bags Such As Gunny-Bag and /Or PP/PE Bags.It Has A Strong Function To Punch Through and Gives A Durable Quality.The Edge Width Could Be 10-16mm.If You Wish,Only Change A Few Of The Parts,It Can Also Be Used For Sewing Up Edges Ranging From 18mm To 20mm.
GN20-2C Type 2-Thread Attachment Strip Edging Machine For Woven Bag Is Suitable For Sewing Up Different
Kind Of PP/PE Woven Bags.Using This Method,Attachment Strip Can Be Added While Sewing Operation Is On,Saving
The Steps Of Sewing Up The Attachment Strip Separately.This Method Is Economical and Practical Method and Features
Nice-Looking Appearance.
Technicians
Stitch Type

503

Stitch Range

7-16

mm

Thread Type

Polypropylene/Chinlan

Needle

GN20-400/33#

Overedging Width

15

mm

(10

mm Available With Special Order

)

Thickness Of Material

14

mm

Max.Speed

1400

rpm

Motor Power

370

W

YT255 Sewing Machine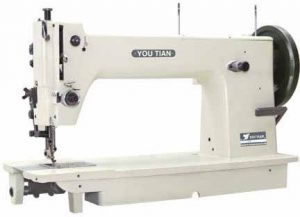 Details
YT255 Upper and Lower Feed Lockstitch For The Heavily and Most Bulky Materials Is Featured With Singleneedle,Link Take-Up Lever,High Precision Screwygear Driver and Big Rotating Hook.Besides The Capabilities Possessed By Ordinary Upper and Lower Feed Sewing Machine,The Biggest Strongpoint Is That It Can Work Smoothlyon The Heavy Sewing Material and Thick Sewing Thread Due To Its Special Upper Feed Structure.
This Series Is Suitable For Sewing On Boxes,Bags,Leather Workpiece,Sofa,Tent and Mat Etc.
Spesifikasies
2

B

2

BL20

Max.Sewing Speed

1200

s.p.m

1200

s.p.m

Max.Stitch Length

14

mm

Presser Foot Lifting Heigh

15

mm By Hand

,15

mm Above With Pedal

Altemate Presser Foot Range

4

mm-6mm

Presser Foot Synchronized With Feed Dog

Max Stroke Not Less Than 14mm

Roating Hook

Oversize Roating Hook

Needle

DDx124#

-27#

Lubricating Type

Lubricate By Hand

Electromotor Power

0.5

kw

(

Only For Sewing Machine

)